Hello! I'm newbie in shaders, so I can't understand why my shader is not work.
I using Amplify Shader Editor to create Outline shader for SpriteRenderes (not 3D Objects).
I used tutorial for Unity Shader Graph (why not use shader graph? We cant use URP at this moment). https://www.youtube.com/watch?v=FvQFhkS90nI
It almost work except one moment - outline coloring.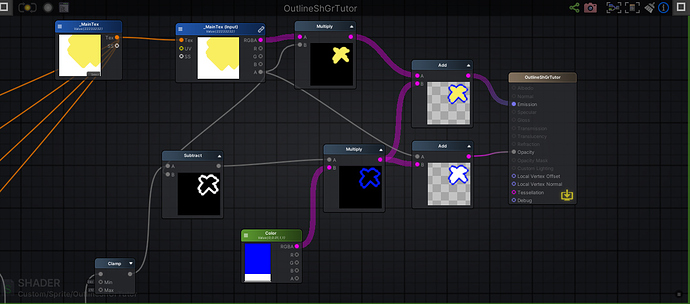 Problem is: when I set color in unity, blue color became transparent!
I dont understand why it works so. I have feeling I dont understand some basic principles.