My Unity3D VFX→→→https://www.bilibili.com/video/av24072981/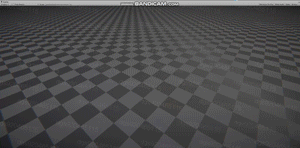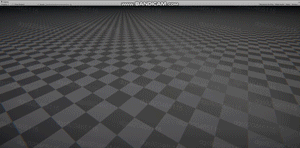 http://img.hb.aicdn.com/533106e832ea4a20889fd65d9b4d43788c258aa929266b-tcR5vq
http://img.hb.aicdn.com/71099ec66b18d8b886b1a97c12142690d5aac9dd2b5019-YhJvSs
http://file.cgwell.com/forum/201805/23/203724r6h2uf1hy7hr2mbl.png
http://file.cgwell.com/forum/201805/23/203731ksgq91emxkeuoi1o.png
http://file.cgwell.com/forum/201805/23/203727pxlukunhoqeh66eb.png
http://file.cgwell.com/forum/201805/23/203729c0iee87hm50mgzbv.png
http://file.cgwell.com/forum/201805/23/203734julzdxlxd84ll84n.png
66666:stuck_out_tongue:

Looks really nice! Even without characters it is quite easy to see what the character would do. But IMO it would be amazing to see it with an animated character.
it's you test ,but you don't pass.IMO,you are so good ,you are a fucking dalao,you are so diao.But the coporation not choose you .
你为何如此之屌…
大佬我们有仇吗Post must be at least 20 characters
no ,i just speak highly for you.you are dalao, dai dai wo ,dalao .
wo yi ge lao wai. kuai bei ni men yi
qun zhong guo ren xiao si le!
zui hou dalao dadiao daidaiwo
so好看做的不错大兄弟so好看做的不错大兄弟so好看做的不错大兄弟
Good. I like the sensation of tension.
Try YouTube.I'll always cheer you up.
Thank you~ I'll try youtube next time~
楼主的帖子实在是写得太好了。文笔流畅,修辞得体,深得魏晋诸朝遗风,更将唐风宋骨发扬得入木三分,能在有生之年看见楼主的这个帖子。实在是我三生之幸啊。看完楼主的这个帖子之后,我竟感发生出一种无以名之的悲痛感——啊,这么好的帖子,如果将来我再也看不到了,那我该怎么办?那我该怎么办?直到我毫不犹豫的把楼主的这个帖子收藏了。我内心的那种激动才逐渐平复下来。可是我立刻想到,这么好的帖子,倘若别人看不到,那么不是浪费楼主的心血吗?经过痛苦的思想斗争,我终于下定决心,我要把这个帖子一直往上顶,往上顶到所有人都看到为止
What's going on here? What's diao?

What's diao ??

it's mean "cool"…