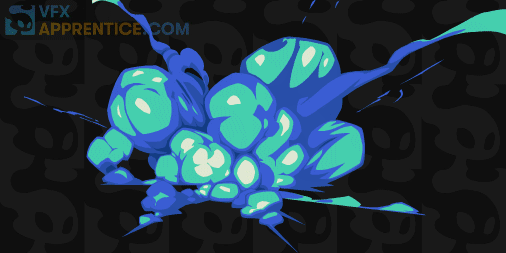 Hey, friends. VFX Apprentice has seen some really exciting growth over the past couple of years. We're now in a position to start bringing on additional help. We're looking for someone that enjoys working with startups, and is proficient with online marketing and web content publishing.
If you or someone you know is interested, I'll leave the application link here. Also, I'll plan ahead for when the job listing will expire, I'll also leave the job description in this thread. Anyone interested can contact me directly. All the best!
Marketing & Publishing Coordinator
Remote - Freelance
VFX Apprentice LLC
At VFXapprentice.com, we have built a library of premier FX education content, and an ecosystem of top-notch FX training. Now we need someone to build on our momentum to help scale the company into its next phase.
We operate in the creative space, training the next generation of FX artists how to make high-end visual effects for video games, film, and television. At this early stage of the company's history, we are looking for someone who is passionate about the business of business, and can make our raw potential into reality.
JOB DESCRIPTION:
Marketing
Create and execute marketing campaigns that support our audience's engagement and revenue generation.
Conduct market research (usability studies, benchmarking, focus groups, surveys, etc.)
Run email marketing campaigns end-to-end and leverage features in our email marketing platform.
Work closely with the company leadership team to improve and execute on our marketing strategy.
Create copy & layout for social media campaigns, promotional materials, newsletter articles, guides, website content, and email automations.
Publishing
Maintain and manage the development of our site and online brand presence, driving toward effective acquisition and retention funnels.
Implement and monitor effective tracking methods for the KPIs of acquisition, engagement, and retention.
Implement and maintain key automations within the Kajabi & Discord platforms to improve the student experience & drive engagement.
Implement publishing & licensing opportunities with key strategic partners.
Ensure a quality rollout of localized content.
Analyze and evaluate the efficiency and effectiveness of VFX Apprentice website design and layout and provide recommendations for website enhancements and improvements.