Hi All,
I haven't posted in a while, but thought I'd share something I am doing in my spare time. I have wanted to get stuck into using the free paragon assets to create effects on actual characters which is something I have not tackled before. So here is the WIP of my lightning mage.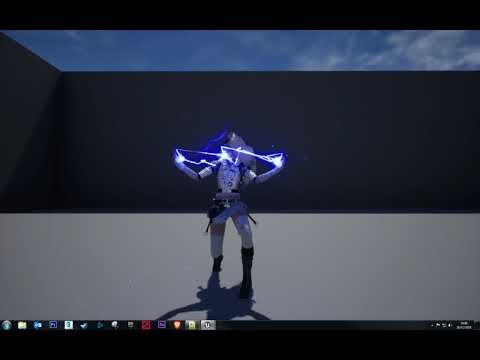 At the moment I am just blocking out when effects trigger and where via animations and blueprints. Got the hand effects, basic beam emitters and charge effect triggering in roughly the right places. Next steps is to fire off projectiles with trails, have them hit a target specified in BP and then the impact effect. Then I will go back over each element to make the effects as good as I possibly can and get all the timing polished.
As always, feel free to throw out ideas as to how I can make it better as I upload the progress, I learn so much from everyone here. At some point I will upload the behind the scenes stuff to see if others have better ways of doing things, but I'll do that at the end

Thanks all!